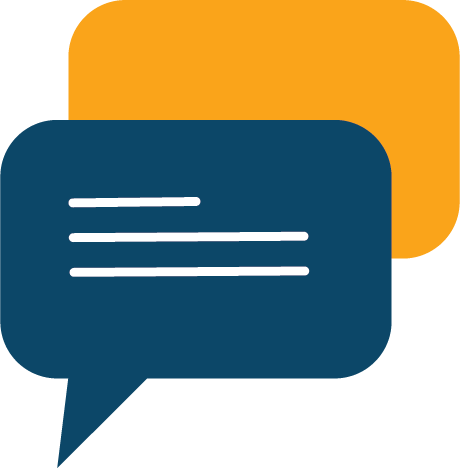 Everyone wants a dazzling smile they're proud of. At Optimal Dental Center, we're proud to help patients transform their smiles through traditional and cosmetic dental treatments. Invisalign remains among the most popular ways to transform smiles and relief, with wearers loving the fact that it straightens their teeth while allowing them to maintain their day-to-day routine.
How Invisalign Orthodontic Treatment Can Transform Smiles
Invisalign is a gentle, subtle wait to correct crowding and unevenness. Its clear, removable aligners gradually apply pressure to your teeth, moving them into position bit by bit. As your teeth move, you'll receive new aligners to continue your dental correction. One of the reasons that patients love Transforming Smiles and Relieving is that not only do you finish treatment with a straighter smile, but you'll be able to smile throughout! Unlike traditional braces, an orthodontic appliance that is effective but highly noticeable, Invisalign aligners are almost invisible. No one will even know that you're undergoing orthodontic treatment.
Because Invisalign aligners can be removed, you can also continue eating, brushing, and flossing as usual – something that will make you all smile!
How Invisalign Dental Correction Can Relieve Dental Pain
Teeth straightening isn't always comfortable. But compared with traditional braces, Invisalign's removable aligners are generally thought to be the more comfortable alternative. In addition to being a comfort-forward treatment, Invisalign's transparent aligners can even relieve dental pain.
Teeth that are crowded or poorly aligned are more susceptible to poor tooth or gum health. An uneven bite can also cause pain when chewing or biting – and may even wear down or crack teeth. However, Transforming Smiles and Relieving can bring your teeth back into alignment, giving you a healthier bite and making it easier to brush and floss. The upshot? A healthier, discomfort-free smile!
Seeking Invisalign Treatment in Fairfax, VA? Talk to Optimal Dental Center
At Optimal Dental Center, our goal is to create a brighter, happier world one smile at a time. If you're considering Invisalign treatment to transform your smile, get in touch with our friendly team. We'll examine your bite and prepare a treatment plan to give you a smile you'll love!
A straight smile is a confident smile. For over 20 years now, Invisalign® has become an increasingly popular way to achieve the smile of your dreams. You know that Benefits of Invisalign® delivers straighter teeth in a more unobtrusive way than traditional braces. But did you know about these 10 benefits of Invisalign®?
The treatment is unique to you
Every set of Invisalign® aligners is specifically customized to your individual needs. And since no two smiles are the same, no two aligners are the same. Your aligners are unique to your particular bite!
There's no guesswork to the final result!
During your initial appointment, a 3D scan will be captured of your teeth as they are currently. The software then creates special visualizations of your changing smile throughout the process – and at the end. You'll be able to see what your teeth will look like even on day 1!
Invisalign® aligners are strong
Worried about breaking an aligner? Don't be. Invisalign® aligners are made from a special material, and they're designed to hold up to daily use. They're also free from latex and chemicals such as BPA – meaning that you can feel safe and confident wearing them. 
Invisalign
®
is comfortable
One of the cons of traditional braces is that the brackets and wires can rub against your gums and mouth. Invisalign® aligners are much gentler on your mouth, allowing you to straighten your teeth with minimal discomfort. 
There are no dietary restrictions
Traditional braces are applied directly to your teeth and often come with a reminder not to consume sticky, chewy, or potentially staining food or drink. With Invisalign® aligners, you can maintain your usual diet with very little if any dietary restrictions.
Brushing and flossing are easy
You can still brush and floss while wearing traditional braces, but maintaining a good dental hygiene routine requires extra attention. One of the dental health benefits of Invisalign® aligners is that they're removable, meaning that you can brush and floss as usual. 
Check-up visits are quick!
If you have a busy schedule, Invisalign® is a great choice. One of the top benefits of Invisalign® is that office visits are quick, easy, and less frequent than traditional braces.  
You can have Invisalign® after braces
If you had braces as a teenager but your teeth have moved, good news: Invisalign® can help restore your smile. In many cases, you can even switch to Invisalign® if you're currently undergoing treatment with traditional braces. 
Benefits of Invisalign Results happen fast!
With traditional braces, it can be hard to see past the brackets and wires to assess how your smile is changing. With Benefits of  Invisalign®, you can see the improvements to your bite with each set of aligners.
There's no age limit to Invisalign
®
If you've always wanted straighter teeth, but braces aren't the right fit for your professional job, Invisalign® is a great, unobtrusive option. Your clear, custom-fitted aligners will straighten your teeth without anyone knowing!
Ready to experience the benefits of Invisalign®? Talk to the friendly team at Optimal Dental Center Today!
There's no confidence booster like a straight, white smile. It can be difficult to approach the day with confidence if your teeth are crooked, stained, or damaged, or you're missing one or multiple teeth. Fortunately, Cosmetic Dentistry treatment can offer the smile makeover you've always wanted. Here's what to know. 
Address Stained or Discolored Teeth.
Whether your teeth are naturally a darker shade or they've become stained over the years, teeth whitening can help you achieve a brighter, whiter, more youthful-looking smile. Depending on your needs, veneers or crowns are another option to help address discoloration or staining. After whitening, you'll be able to smile brightly without worrying about what others think. 
Restore Chipped or Damaged Teeth.
If you have teeth that are uneven in shape or that are chipped or discolored, bonding or veneers can provide the dental aesthetics you're after. Bonding involves placing a tooth-colored resin over the affected tooth or teeth, while veneers are custom-made shells that fit over the top of your existing teeth. With your new straight, even smile, you'll be able to bring your A-game to both your professional and social lives.
Fix Gaps Between Your Teeth.
If you're missing teeth or have gaps in your smile, there are several cosmetic dentistry options that may help. Implants can replace missing teeth, while braces or Invisalign® can be used to address crowding or misaligned teeth. Veneers can also help reduce the appearance of gaps between teeth, giving you the megawatt smile you've always dreamed of. 
Reduce a "Gummy" Smile Via Cosmetic Dentistry.
Gummy smiles, where too much of the gumline is exposed when smiling, can affect confidence. Gum contouring, also known as a gingivectomy, is a procedure that involves cutting away excess gum using a laser. For those experiencing gumline recession, gum transplants can be an effective way to restore your smile – helping you feel confident in any social situation.   
Interested in improving your dental aesthetics through cosmetic dental procedures? Talk to the friendly team at Optimal Dental Center today! We'll assess your bite and will walk you through your options for achieving a confidence-boosting smile. 
You know that regular dental cleanings are recommended for ensuring good dental hygiene and monitoring for potential issues. But did you know that dental cleanings do more than just remove plaque? Here are some benefits of regular dental cleanings you might not know about!
Brighter, Whiter Teeth:
Good news for regular tea or coffee drinkers: professional dental cleaning and polish can remove surface stains from teeth. Look in the mirror after your dental cleaning, and you'll notice that your teeth are a few shades brighter than when you came in – and with no whitening trays involved!
Detect Possible Health Problems:
Your teeth are a good indicator of your overall health. When you visit your dentist for regular dental cleanings, you'll have an opportunity to get a window into possible issues related to your oral health and beyond. Your dentist may even be able to identify signs of oral cancer, diabetes, osteoporosis, acid reflux, anemia, and more – and suggest that you visit a doctor if this is the case.
Improved Overall Health:
Poor gum health is linked to cardiovascular disease, while healthy gums are associated with lower heart attack and stroke risk. Visiting the dentist for your routine check-ups helps you maintain good dental hygiene and gum health – and can also be a good reminder to eat well and stay active, both of which are important for overall health. 
Save Money:
Everyone is a little more conscious of their wallet these days, which may lead to people putting off or delaying routine check-ups. But prevention is better (and cheaper) than cure, which is why those check-ups are so important in the first place. Check-ups allow for early detection and early intervention, which is much cheaper than treating more advanced problems.

Get Comfortable Going to the Dentist:
If you suffer anxiety about the dentist, one way to put it to rest is through repeat visits. By staying on top of your routine cleanings, you'll be better able to maintain good dental hygiene and less likely to require treatment, meaning that you'll start to associate going to the dentist with positive feelings. 
Enjoy the Benefits of Regular Dental Cleanings with optimal Dental
At Optimal Dental we see the benefits of regular dental cleanings every day. Patients who stay on top of their routine check-ups have brighter, healthier smiles, and are less likely to need work done. If it's time for your regular cleaning, give our team a call to make an appointment!
Great dental health starts early. Children who regularly brush and floss, eat healthily, and regularly visit their dentist will have plenty to smile about all throughout their lives. While family habits and lifestyles play a big role in the health of your children's teeth, your child's dentist is also an important influence. Here's how a family dentist can help promote lifelong oral health habits in your child.
Demonstrating Proper Brushing and Care
Proper tooth brushing isn't as easy as it looks – many children brush too harshly, in an up-and-down motion, or miss spots. Your child's dentist can show your child what healthy brushing looks like, and can even make recommendations for appropriate toothbrushes and toothpaste. They can also help with tips for making brushing fun and routine.  
Fosters Confidence in Visiting the Child's Dentist
Regular dental check-ups are a powerful tool in promoting healthy, happy smiles. Children who feel comfortable going to the dentist from a young age are more likely to attend check-ups in adulthood, so your child's dentist will do everything they can to make those childhood visits a fun, rewarding experience! 
Works with Caregivers to Create Dental Hygiene Routines
Young children need guidance and modeling in developing good dental hygiene habits. Your child's dentist will work with you to devise a "game plan" to help encourage your child to look after their teeth. This might include brushing and flossing as a family, switching up your diet, or attending the dentist together. 
Helps Foster a Great-Looking Smile!
For young patients, visiting the dentist is an opportunity to create a brighter, more even smile. If your child needs orthodontics or other interventions, your dentist will work with you to develop an approach that will result in a smile that your child loves – and will appreciate all through their adult life. 
Looking For a Family Dentist? Talk to Optimal Dental 
At Optimal Dental we care about your children's teeth as much as you do. Our friendly team is here to give you and your family plenty to smile about. Whether your child is an infant cutting their first teeth, or a teen considering braces, Optimal Dental is here to help. Get in touch today! 
A great smile is priceless. But if you're missing one or more teeth, you might find yourself feeling self-conscious in everyday situations. Dental implants are a natural-looking, long-lasting solution that can help restore the appearance and function of your smile. If you're considering dental implants, here are five benefits to consider. 
A more confident, natural smile.
Dental implant can help fill gaps caused by missing or damaged teeth, restoring the shape and structure of your jaw – and the impact of your smile. Tooth implants don't just change the look of your overall bite. They can also plump out and improve the appearance of your lips, cheeks, chin, and jaw, helping you look healthier and more youthful!  
Indistinguishable from your natural teeth.
Dental implants are shaped and formulated to match your existing teeth. Your dentist will match the size, shape, and hue of the implant so that it's indistinguishable from your natural teeth. Not only that, because tooth implants are permanent, there's no need to fear them coming loose or falling out when eating or performing everyday activities.
Comfortable eating and chewing.
Dental implants are as strong as your natural teeth, meaning that you can eat, chew, and brush as you normally would. Not only that but because they're anchored into your jaw bone, they help reduce bone deterioration and demineralization, as well as the overall load on your remaining teeth.   
Long-lasting and durable.
Dental implants are designed to be a life-long solution. While you may need the occasional adjustment, a well-looked-after tooth implant can last a lifetime. This makes them an appealing option when compared with non-permanent solutions such as dentures.
Can replace more than one tooth.
Whether you need one tooth, multiple teeth, or all of your teeth replaced, a dental implant can be a solution. If you have good oral health, sufficient bone density, and don't exhibit risk factors such as smoking or certain health issues, you might be a good candidate for dental implants.
Talk to Optimal about dental implants for your missing teeth.
If you're ready to achieve a more confident, functional smile, talk to the team at optimal about our tailored tooth implants. We can assess your bite to see whether dental implants are the right solution for your needs. 
dental implants teeth,  teeth implants
Nothing boosts your confidence like a bright, even smile. Fortunately, thanks to modern cosmetic dentistry, achieving the smile of your dreams is within reach. Here are just some of the benefits of cosmetic treatment for teeth.
 1. Improved self-esteem.
Being able to greet the world with a welcoming smile is a life-changing experience. After cosmetic treatment on your teeth, your days of hiding your teeth or smiling with your mouth closed will be over. You'll feel more confident in how you approach your day – and you'll be able to take that confidence into everything you do. 
2. Better dental health.
A crowded, uneven smile can make it harder to maintain good dental hygiene. But with the right cosmetic dental treatment, you can reduce crowding or restore the appearance of damaged teeth, making it easier to brush, floss, and minimize staining. This will help you keep your teeth, gums and mouth healthy.
3. A better bite.
Struggling with a poor bite due to uneven or crowded teeth? Cosmetic dental treatment for your teeth may be an option. Through veneers, bonding or implants, you can achieve an even bite that makes chewing and smiling more natural – minimizing wear over time. 
4. A more youthful-looking smile.
An even smile tailored to fit your unique facial features helps provide structure and shape to your face, helping you maintain a fresh, youthful look. By filling gaps and restoring damaged or worn-down teeth, you'll achieve a bite better suited to your natural appearance – and you'll notice that your cheeks, mouth, chin and jaw will attain a more harmonious look.
5. Reduced costs later on.
Investing in cosmetic dentistry procedures now can help save money later on. By restoring cracked or worn teeth or damaged gum or bone when you first become aware of the issue, you'll be able to prevent larger issues with more involved or costly solutions. 
Talk to Optimal Dental about a Cosmetic Treatment for your Teeth.
If whitening, veneers, bonding, straightening or restoration are on your dental wish list, talk to the team at Optimal Dental. We'll walk you through your cosmetic dentistry treatment options – and help you achieve a brighter, whiter and straighter smile.
Early pediatric care is critical to creating a lifetime of good dental health. Visiting your pediatric dentist for regular check-ups and cleaning can help avoid tooth decay and cavities – and identify any issues early.
Even children as young as one can benefit from a visit to a pediatric dentist – especially if their first teeth have erupted. This first visit, known as a "well baby" visit, is designed to help young children familiarize themselves with a pediatric dentistry setting, and create positive associations with the dentist. During this visit your pediatric dentist will generally provide information about how to keep a child's teeth healthy and strong.
These recommendations might include:
Avoiding sugary, acidic drinks such as juices or sodas

Avoiding sticky, sugary foods 

Learning to drink from a cup instead of a bottle

Avoiding thumb sucking 

Modeling good dental hygiene behavior, such as brushing and flossing
What to expect from a pediatric dental cleaning
For older children, you can expect more of a traditional dental checkup, although modified in accordance with your child's comfort level. These visits might include:
It's vital that your child feels comfortable in the dentist's chair so that they learn to feel confident while at the dentist, so your visit might be adjusted depending on your child's needs and behavior. We recommend beginning pediatric dental visits as soon as possible so that your child creates those positive associations – and is able to sit through a full dental check-up. Regular check-ups combined with good at-home dental hygiene habits are the best way to maintain a high level of dental health.  
Book your pediatric dental care appointment today
Oral health issues are some of the most common – and avoidable – health issues faced by young children in the US. Attending regular pediatric dental cleanings and maintaining good dental hygiene and healthy eating habits can help prevent issues now, and later in life. 
If your child is aged 1+, now is the time to book your first pediatric dentistry appointment, or a regular pediatrics dental cleaning for older children. Our expert team will ensure your child feels safe and confident during their consultation and will provide the information and guidance you need to keep your child's smile healthy and bright!
Dentist in Reston
The year is closing and holidays are on the horizon. Are you planning year-end travel or a last-minute getaway? Before heading out on your next adventure, make sure you are prepared with these 3 quick tips for maintaining optimal dental health during travel.
Properly transport your toothbrush. Instead of throwing your toothbrush into a bag with the rest of your toiletries, use a resealable plastic bag. This can reduce the amount of bacteria that gets passed on to your toothbrush.
Pack sugarless gum. Gum can help relieve ear pressure during a flight and prevent dry mouth that can occur during travel. Research shows that chewing sugarless gum for 20 minutes after a meal can also help prevent tooth decay.
Brush with bottled water. If you are in another country or on a camping trip in the wilds, use bottled water to brush your teeth. This can reduce your risk of getting sick due to unfamiliar bacteria or other contaminants in the local water.
If you are taking a vacation before the year ends, don't forget to take steps to maintain optimal oral health while you are away. Don't forget to pack our office number in case you have questions about your oral health during your trip, then schedule an exam and cleaning for after your return.
1801 Robert Fulton Dr., Suite 250
Reston, VA 20191
Phone: (703) 391-2222